19th Sunday of Ordinary Time, Year B
Truly opening your life to God's will is not for the faint of heart!
Elijah went a day's journey into the desert, until he came to a broom tree and sat beneath it. He prayed for death saying: "This is enough, O LORD! Take my life, for I am no better than my fathers." He lay down and fell asleep under the broom tree, but then an angel touched him and ordered him to get up and eat. Elijah looked and there at his head was a hearth cake and a jug of water. After he ate and drank, he lay down again, but the angel of the LORD came back a second time, touched him, and ordered, "Get up and eat, else the journey will be too long for you!" He got up, ate, and drank; then strengthened by that food, he walked forty days and forty nights to the mountain of God, Horeb. – 1 Kings 19:4-8
Enough!
Anyone who has ever seriously committed to serving God knows how Elijah feels in this moment. He tries to do God's will, and now Ahab, the king of Israel, is out to kill him. Elijah is fleeing for his life in the desert. He finds a single tree, sits down, and says, "That's enough! I just want to sit here and die!"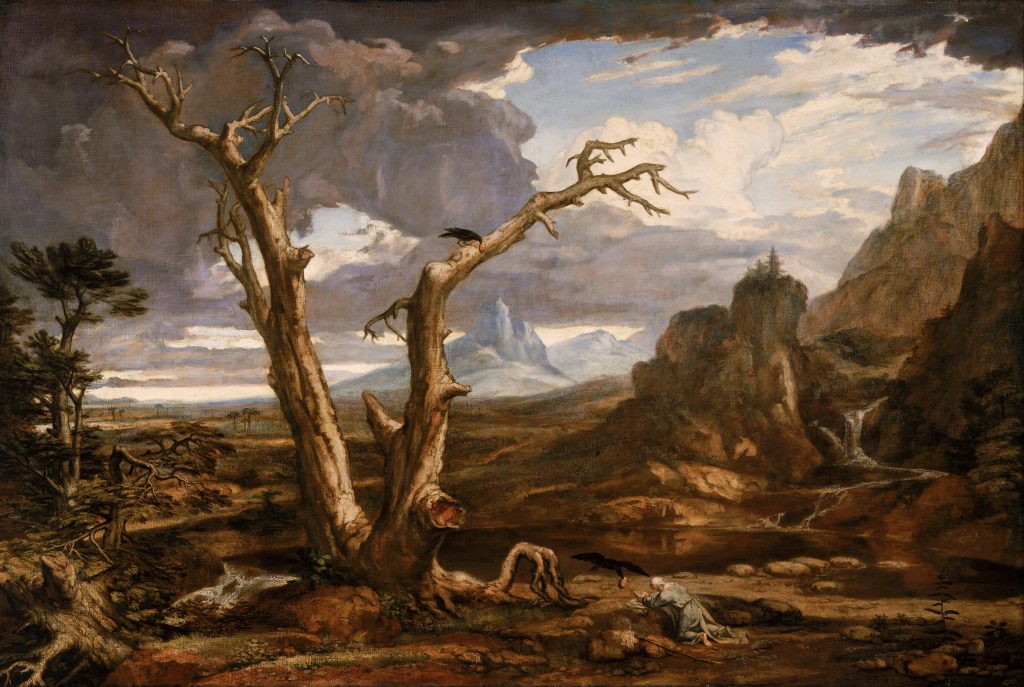 Ministry Is Tough
The fact is, ministry is tough. I'm not talking about volunteering to serve food for a week of Vacation Bible School (not that working with kids can't be ministry). I'm talking about really opening your life up to God to do His will and serve His people. The simple prayer, "Lord, I am yours. Do with me as you will" is not a prayer for the faint of heart!
The problem is that God usually takes our prayers more seriously than we do. When we say, "Do what you want with me" God says, "Okay, thanks!" Usually, His way is the hard way. There will be challenges, opposition, misunderstandings, failure, and even persecution. It only takes a quick flip through the Bible to see that anyone who was serious about serving the Lord had some majorly tough times (Paul, Job, Peter, and Jesus Himself).
It is easy to say that God can do what He wants in our life, but these challenges are the way He allows us to prove that we mean it with action. When we are like Elijah sitting under the broom tree–nothing is working, we made big mistakes, or our intentions are misunderstood–God asks again, "Are you sure you want to do things My way?"
Growing In The Darkness
Often, these experiences can also be like the apostle's "Dark Night of the Soul." We are working, but God seems to be absent. However, it is precisely when we continue forward without seeing results that our faith grows stronger. God says, "Trust that I am at work. You may not see it, but the results do not depend on you. They depend on Me." It also seems that God often prevents us from seeing our "success" so we stay humble. The modern American mentality equates predictable results and meeting specific goals with success. However the spiritual life is not that way. Ministry is not that way. Most of the time, the real results are imperceptible, because they happen in the depths of the soul when a person is alone before God.
The lesson from Elijah is clear: the journey is tough. So get ready. Find some good spiritual food. The desert is long and the journey hard.